Fisheries and Aquacultures
Members of MERC staff have been working in the field of Fisheries and aquaculture for in excess of 20 years. The company can provide fisheries surveys and aquaculture monitoring to both public and private sector clients.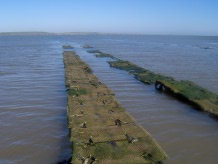 MERC consultants have considerable experience in the mapping and conservation assessment of habitats of conservation importance within SACs and SPAs and the policy and legislative issues pertaining to such installations.